TEKNIK VISUALISASI PADA DOKUMENTER POTRET "KISAH TANI DISABILITAS" SEBAGAI KISAH INSPIRATIF DAN MOTIVASI.
Toper Dyas Havian

Bintarto Wicaksono
Keywords:
Documentary, Inspirational Story, Motivation, Visualization, Director.
Abstract
Documentary is a digital video creation that tells a story based on facts and reality. This portrait documentary creation tells the story of the struggle of Serda Mugiyanto as a farmer with disabilities in managing the Kebun Buah Borobudur. Serda Mugiyanto lost his right leg in a bomb explosion while on duty at Ambon in 2001. The tragedy is not to be regretted, but to trigger it in order to do better for others. The creator creates a portrait documentary film entitled "Visualization Techniques In Portrait Documents "Disability Farmer Story" As An Inspirative And Motivation Story" In the process of making this creations, the creator chooses to take on the role of director. The creators made this documentary concept by developing stories obtained through information provided by the interviewees, so that the information is developed into a visual story line and this story line will be packaged into a light means of information so that the information provided is easily understood by the public. The creator hopes that this creation can motivate the audience that disability people are able to produce a work. This can be used as a reason to make the audience interested in watching this portrait documentary.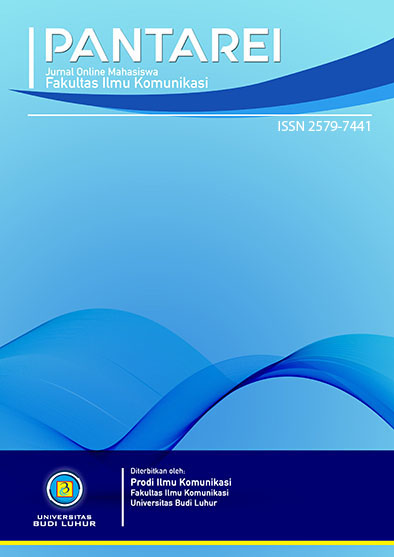 Section
Table of Contents