PERAN PRAKTISI PUBLIC RELATIONS DIVISI PROMOSI DAN KOMUNIKASI LIGA MAHASISWA DALAM MENARIK MAHASISWA MENJADI OLAHRAGAWAN PRESTASI DI MEDIA SOSIAL INSTAGRAM
Keywords:
The Role of Public Relations Practitioners, Promotion and Communication, Sportsmen Achievement, Instagram
Abstract
This research aims to determine the role of Public Relations practitioners Division of Promotion and Communication of Liga Mahasiswa in attracting students to become sportsmen of achievement in social media Instagram. The paradigm used is post- positivism with qualitative descriptive methods. The data collection techniques in this research are primary data obtained from observation results, interviews, documentation and secondary data obtained from literature studies and websites. This research used the Two Way Symmetrical Communications Theory by James E. Grunig. The results demonstrate the role of Public Relations practitioners as a source of media management that provides information to the public. As a message, Public Relations practitioners are an important part of the organization that handles the communication action between the companies and the public. As a public on social media Instagram, Liga Mahasiswa has a number of followers. In response, a publication made through social media Instagram received a response from Liga Mahasiswa Instagram's followers. Interesting content on Instagram's social media Liga Mahasiswa can motivate students to become sportsmen of achievement.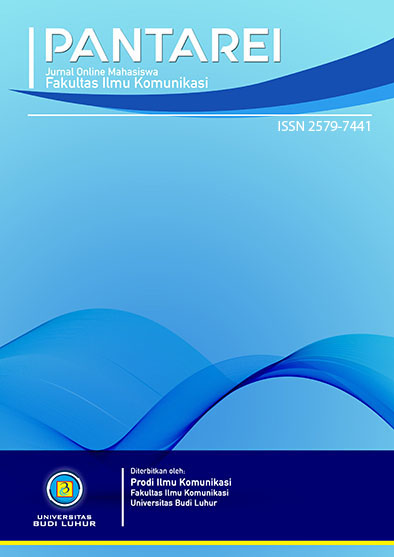 Section
Table of Contents